Transforming the World of Work: Why You Should Consider a Career in Occupational Psychology
Thinking of a career as a Chartered Occupational Psychologist? We explore why it's a path worth following.
Mention that you are studying to be a "psychologist" to the uninitiated and you may be met with a wide range of questions. Some of these, such as "what do psychologists do?" can be quite difficult to answer, given how the profession can now be split into a number of specialist disciplines.
If you're a psychology graduate, or soon will be, no doubt you will have investigated the different career paths open to you. It might be that you're already leaning in a particular direction. However, if you're unsure, it's important to consider your options carefully.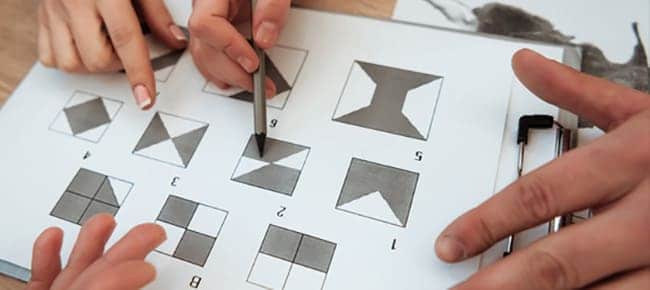 Which career as a psychologist is right for me?
You could pick one of the more "traditional" routes and plot a course towards becoming a Counselling Psychologist, offering therapy to individuals or families to help them through troubled times. Or you might work towards a career as a Sports Psychologist, getting athletes to a peak of performance. Alternatively, you could help patients as a Clinical Psychologist or inmates as a Forensic Psychologist.
But what about a career as an Occupational Psychologist? Though maybe a lesser-known specialism than some of the above, this is a fast-growing field within the industry. Operating in the private sector, public sector and in between, they work in all kinds of organisations – from schools to hospitals, offices to government departments – to drive performance, engage minds and transform cultures for the better.
Transforming wellbeing in the workplace
It's estimated that most of us will spend one-third of our adult life at work. With this in mind, it is vital that we feel supported and nurtured by those who employ us. This, coupled with a growing awareness of mental health, is why more and more companies today are hiring Occupational Psychologists, either in-house or as consultants.
As a Chartered Occupational Psychologist, you might be called in on a tactical basis to deal with issues of bullying in the workplace. Alternatively, employers might come to you for strategic advice to help facilitate cultural change where mergers and acquisitions have taken place, or when external factors in the market are causing anxiety and uncertainty for employees.
You'll help managers and their downline – staff at all levels – prepare for such changes and cope when it happens. You'll also be there to help them navigate through times of crisis – a responsibility which, as recent events have shown, is of vital importance in our unpredictable world.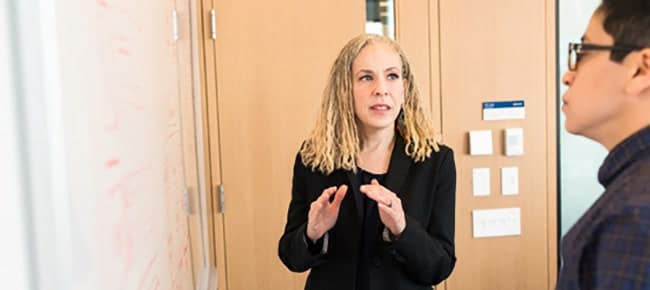 Creating environments where talent can thrive
Occupational Psychologists are instrumental in creating workplaces in which people become empowered and feel supported to do better. Your expertise will make a difference to people's lives at work – and beyond in their day-to-day lives.
You may find yourself advising colleagues on personnel selection and assessment. Setting up learning and development programmes. Looking at ways to help career progression within your company or refreshing the design of the work environment to boost productivity. All of these will help create a culture where people "fit in", feel engaged and ready to succeed.
A career that is in demand
Simply put, this is an opportunity to do some good in the world. As recent recessions and the Coronavirus pandemic have demonstrated, organisations must be resilient, able to re-think strategies and practices and deal with uncertainty while finding ways to keep staff positive, motivated and effective.
Where some organisations can be thrown into disarray by changes, others innovate and take steps to soften the blows and emerge stronger. Occupational Psychologists play an important part throughout this process and will continue to do so as the world continues to change.
With greater awareness of how a skilled, engaged and happy workforce can change organisations for the better, Occupational Psychologists are in demand. Numbers are growing and the opportunities are there to make an impact. This is a career that will let you have a profound impact on people's everyday lives and whether companies thrive. And salaries reflect that, with more experienced consultants earning in excess of £80,000 a year.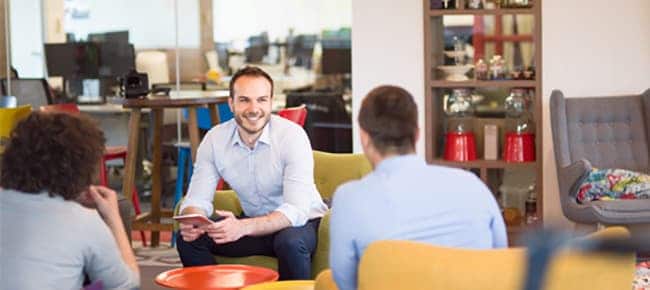 How to become an Occupational Psychologist
To qualify as a Chartered Occupational Psychologist in the UK, the first step is to complete a psychology degree that's accredited by the British Psychological Society (BPS) to gain Graduate Basis for Chartered Membership (GBC) status.
You will then be ready to study for a Masters that is accredited by the BPS as Stage 1 Training in this specialist area. This will set you up for the final Stage 2 Training, where you will be required to complete a minimum of two years' supervised practice. After this, you'll be able to register as a Chartered Occupational Psychologist with the UK's Health and Care Professions Council.
If your first degree in psychology is not accredited by the BPS, or you have a degree in an unrelated discipline, it may still be possible to become a Chartered Occupational Psychologist. You could gain GBC status through a conversion course, either before completing your Stage 1 degree or after it if your course welcomes students from a variety of backgrounds, as we do on our accredited Occupational and Organisational Psychology MSc.
Of course, studying Occupational Psychology can open doors to a host of other careers, too. Having an understanding of business psychology could create opportunities in management, recruitment, HR and many other roles that involve organisational change and people management.
Make a difference with Psychology
So, if you have finished your psychology degree, or soon will, why not set your compass towards following a career path that will allow you to improve people's wellbeing, support them to achieve their goals and impact businesses success? Choose a career in Occupational Psychology.
Take the first step to becoming a Chartered Occupational Psychologist with Northumbria University. Learn more about our BPS accredited Occupational and Organisational Psychology MSc by filling in the form below.