How Could Studying Organisational Psychology Benefit My Business and My Career?
Business psychology can help create great places to work. Learn how…
Let's dispel a myth: psychology is not something reserved only for academics or professional psychologists. In fact, there is one branch that can be practised by professionals in many different fields and sheds light into every corner of people's working lives: organisational psychology.
Having a strong grasp of this subject could help you transform the way in which you and your business operate, from the workings of a close-knit team to that of an entire corporation. Add an Organisational Psychology Masters to your CV and it could boost your own prospects, in whatever sector you work in now or in a career you have set your heart on.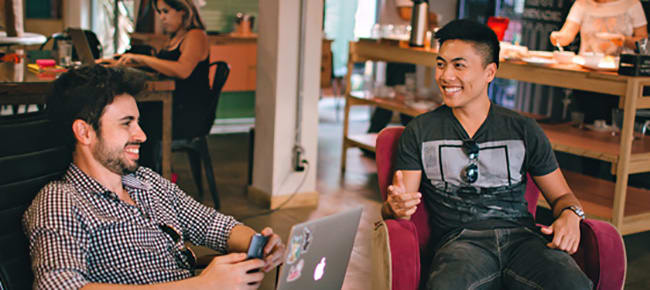 Gain a greater insight into the workplace — and the mind
A deeper understanding of how people think, act and feel in the workplace can steer and influence many of the decisions you (and your colleagues) make in business…
The way you communicate with co-workers
How you contribute to the decision-making process
The criteria you use when recruiting and selecting staff
The plans you make for developing and training your team
… to name just a few.
A firm grasp of organisational psychology, or business psychology as it is sometimes known, can have a bearing on small day-to-day decisions and the long-term strategic goals of the company.
If you are looking to become a manager or consultant, you might be called upon to review topics as diverse as desk ergonomics and lighting, HR issues such as holiday entitlement, grievance procedures and arbitration. You might investigate challenges around productivity, time management, staff absence, bullying in the workplace or the merits of working from home and more.
Understanding how these issues impact, and are impacted by, the processes of the human mind will help you to be more effective when facing them; you will be better placed to consider every aspect of the situation – from the consequences for employees' morale and mental health to the productivity of the entire team.
Guide your decision making and that of your colleagues
Possessing these stronger insights will also help you to guide strategic decisions that may directly affect business performance and profit, and anticipate the effects of senior management decisions before they are implemented.
You'll be better positioned to take account of the repercussions that key changes to the business may have, from a company merger to a slump in demand or other unpredictable external factors. You'll also tackle seemingly smaller, every-day hiccups such as a change in coffee facilities or desk relocations. With a knowledge of business psychology under your belt, you'll have the tools to manage the impact of all these factors and more, helping to ensure that output, wellbeing and engagement are sustained.
Armed with your new expertise, your pre-emptive decision-making will benefit the mental health and performance of those around you. Depending on the context where you work, this could mean individuals, your immediate team, department, or even the entire organisation.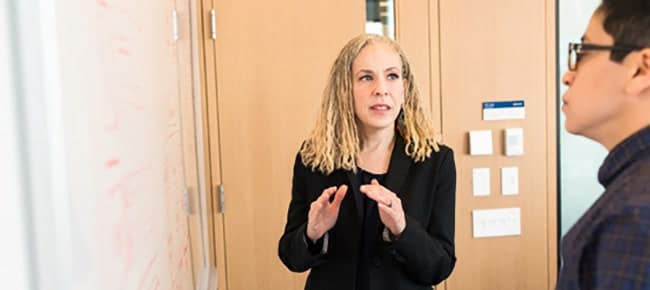 Benefits for others, benefits for you
A Masters in Organisational Psychology will equip you with scientific knowledge and theoretical understanding that complements your own experience of the working world, whatever your background. You'll understand how to keep people satisfied in order to retain talent – something that many organisations find challenging. With organisational psychology's focus on effective learning and development and improving employee engagement – key factors in inspiring the support and commitment of staff – you'll be equipped to build upon any policies and processes you have in place now. You will be empowered to create an organisational culture that fosters staff loyalty.
On a personal level, demonstrating a knowledge of the theory and practice of organisational psychology will also help you to stand out and succeed in today's competitive market. You may be planning your own business venture as an entrepreneur, keen to identify issues and implement the right solutions when it comes to dealing with colleagues, clients and prospects. Or, you might be settled in your current organisation but looking for ways in which you can raise your profile and move upwards. Adding a formal qualification to your CV will show hiring managers, internal and external, that you have what it takes to help them achieve their goals.
The knowledge and experience you will gain during your studies will be invaluable. As will learning alongside fellow students from a range of different backgrounds, be it management, HR, recruitment, training, customer service, consultancy or other areas where organisational development requires these key skills — all areas you could move into. Completing a Masters is a great way to learn from peers, develop your network and discover what opportunities are out there.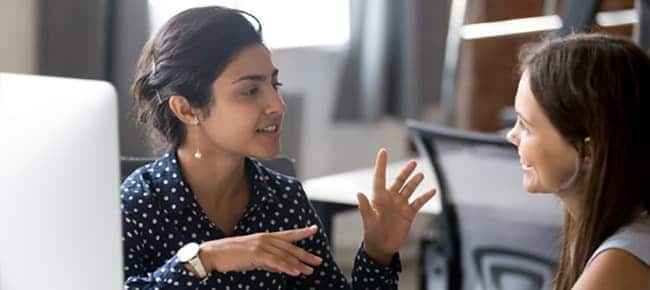 Link theory, research and practice
Going back to studying while negotiating a busy work and personal life may seem like a big commitment. But at Northumbria University, our distance learning Occupational and Organisational Psychology MSc has been designed to ensure you can balance your personal and career development with your other responsibilities. You'll study for up to 15 hours a week, on a course that is designed to be flexible: it's delivered 100% online and can be taken part-time over two years or a little longer if necessary.
A background in psychology is not necessary – we accept graduates with a 2:2 in any discipline. As well as exploring the application of psychological principles in organisational settings, modules look at ethical and professional issues, encourage critical thinking and the analysis and application of statistical data. All transferable skills.
If you do have a background in psychology and wish to become a Chartered Occupational Psychologist, the course is accredited by the British Psychological Society (BPS) and counts as Stage 1 Training if you have Graduate Basis for Chartered Membership (GBC) status.
And like many of your fellow online students who are busy learning while they're earning, you can start to apply your knowledge and reap the benefits immediately in your place of work.
The course content offers a broad perspective on employee development, health and wellbeing and organisational productivity, as it explores the central question, "how do we create great places to work?"
A question to which we all want the answer.
Take the next step in your career
Kickstart your journey towards a Organisational Psychology Masters and a more fulfilling career.  Complete the form below and learn more about Northumbria University's Occupational and Organisational Psychology MSc.